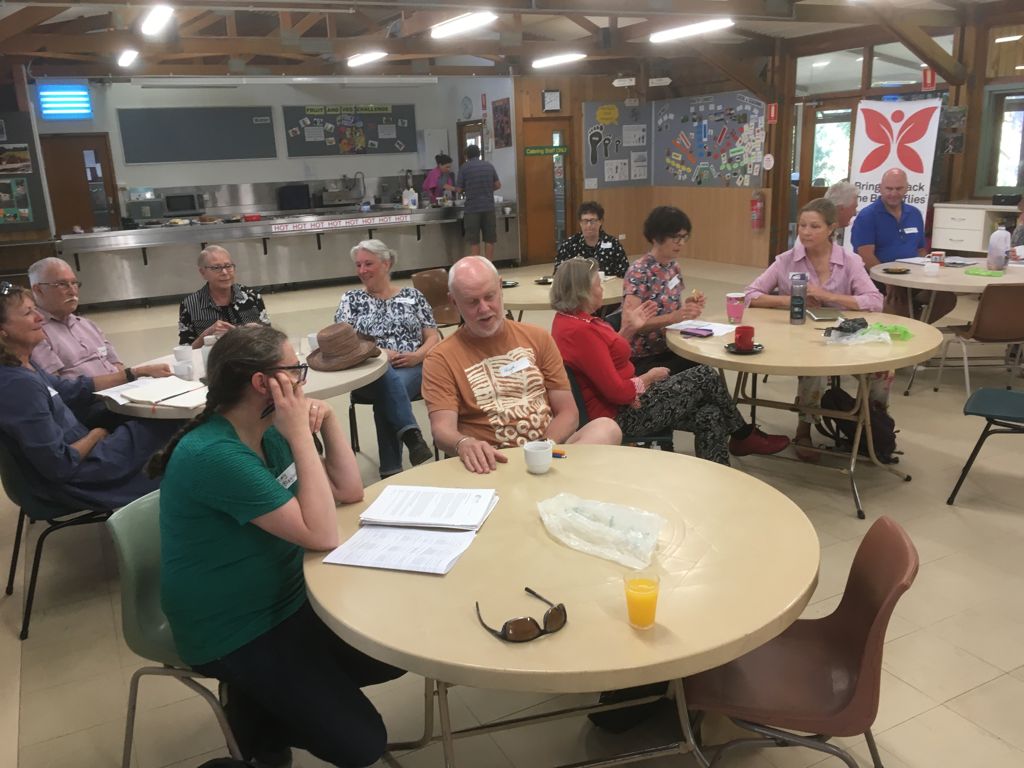 AGM follow-up
Thank you to all members and visitors that attended the AGM and activities over the 20 and 21 March. It was a fantastic couple of days and Arbury Park Outdoor School was a perfect venue on a beautiful Autumn weekend.
Also, thanks to our guest speakers. Jo Hendrix from KESAB, Hugh Kneebone from Green Adelaide-Nature Education, and Bernadette Haggerty from Burton Primary School who all gave informative presentations to our group.
Those who attended also enjoyed a delicious morning tea and lunch followed by 40-year celebrations and a plant propagation workshop. Thank you to all involved in preparing the day and activities
At our AGM a new committee for 2021 was elected and this group will begin preparations for an exciting year of learning and development for our members.
Any inquiries and information please email aaeesachapter@gmail.com
Below are some great photographs of the day.